Oxygen Sensor Manufacturer Recommended
Datetime: 7/19/2019 5:03:00 PM Visit: 438
Wenzhou Guanchao Imp & Exp Trading Co.,Ltd is a professional manufacturer and exporter of thousands of automotive parts,mainly for DAEWOO,HYUNDAl,KIA and other vehicles ,we are located in a Shuangqiao industry zone of Ruian,Zhejiang,China.
With our sophisticated professional equipment.,we also produces ignition coil,ignition module,oxygen sensor and bearing bush for all models.
As a large exporter,we have our own sale store in Dubai and Poland.Insist of our high quality& perfect service system,our products are very popular with the customers from Middle East,AMERICA,EUROPE,ASIA ect.countries.
FUERDE will always perform to the principals of "Customer Oriented and superior quality,excellent credit,perfect sevice to manage a technical and professional enterprise.
We sincerely hope to cooperate with customers worldwide for bright future together.Don't hesitate to contact us for more information or visit our company.
Tel:0086-577-66075166
MOB:0086-15355950598
Whatsapp:0086 15355950598
E-mail:info@chinafuerde.com
product description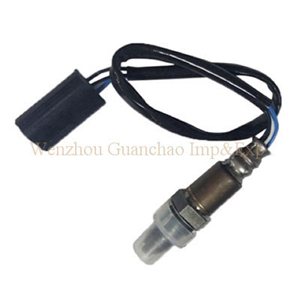 OEM NO.:211200-7020
DESCRTPTION:OXYGEN SENSOR
VEHICHLES:NISSAN TEANA (2008) FRONT
WE HAVE
THIMBLE OXYGEN SENSOR WITHOUT HEATER
THIMBLE OXYGEN SENSOR WITH HEATER
PLANNAR OXYGEN SENSOR
A/F RATE SENSOR
WIDE-BAND OXYGEN SENSOR
ADVANTAGE
1.IMPORTED CHIPS,HIGH QUALITY THERMAL GREASE.
2.OEM QUALITY CAN MAXIMIZATION?REDUCING FUEL CONSUMPTION AND HARMFUL EMISSIONS.
3.100% ACCURATE INSPECTION TO ENSURE USE TIME EXCEEDED 50000 KILOMETERS.
OEM NO.:06B905115L,06B905115,06B905115H,06A905115
DESCRTPTION:IGNITION COIL
PRODUCT SPECIFICATION:52*32*18/25PCS
VEHICHLES:AUDI/VW,PASSAT 1.8T
MATERIAL:IMPORTED PPT,PPO&HIGH VOLTAGE WINDING
ADVANTAGE
1.OEM QUALITY
2.LONG SERVICE LIFE
3.RESISTANCE TO SHOCK
4.CORROSION RESISTANT
5.LOW FUEL CONSUMPTION
6.LOW&HIGH TEMPERATURE RESISTANT
7.PRECISE IGNITION
INSPECTION:EVERY ORDER HAVE PASS THE SHOCK TEST FROM 40 DEGREES BLOW ZERO TO 120 DEGREES TEMPERATURE